Nijo Castle, Kyoto

Nijo Castle (二条城) was built in 1603 as the Kyoto residence of Tokugawa Ieyasu, the first shogun of the Edo Period.
NAKED Inc. (株式会社ネイキッド) is one leading company for illumination (Light up). They also have several AR & VR works.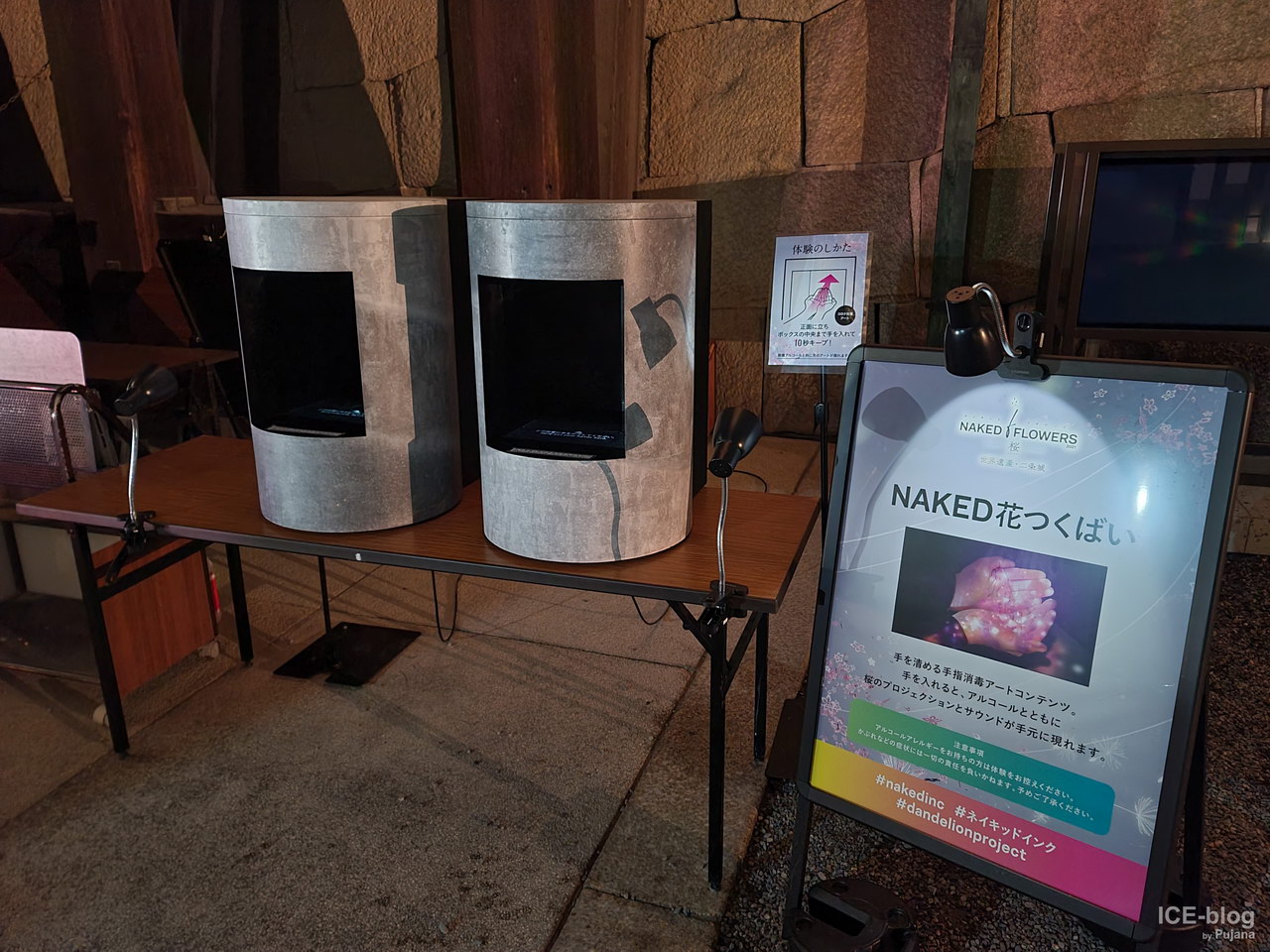 First impression at the entrance is a handwashing box where there is a light projector projecting flowers with music.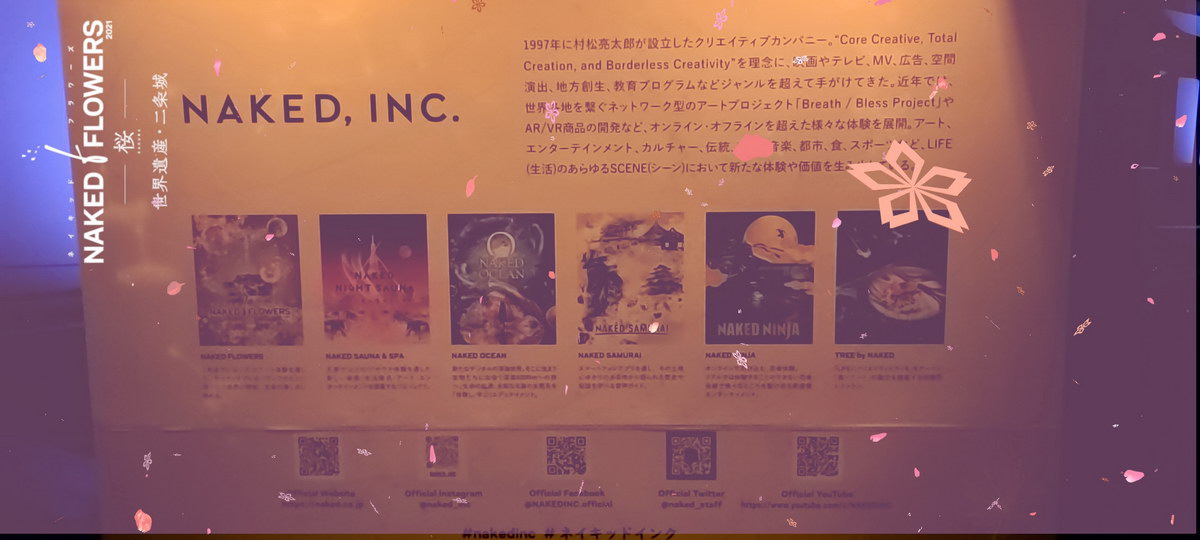 In this exhibition, you may download AR app. This app can add AR objects to a camera screen. I noticed that when a tree is detected, virtual sakura may be shown.
Installing may take couple minutes, or more if you don't have good internet connection. So it is recommended to install it beforehand. Anyway, in my opinion, you don't really need this app to enjoy the illumination, so don't worry if you can't successfully install.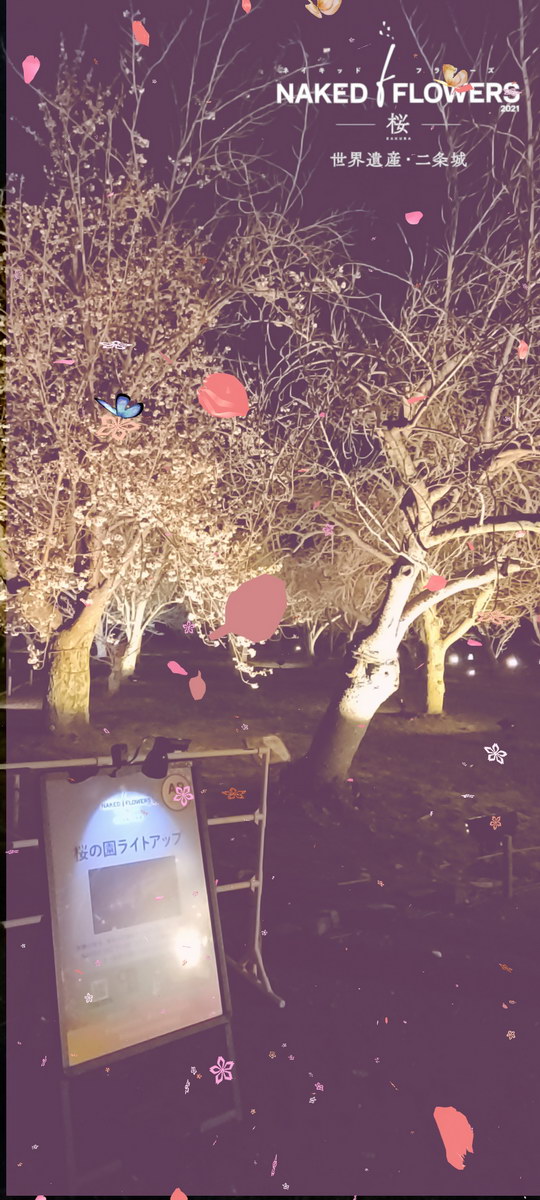 Photo taken by this app has a resolution of 1080 x 2400. It may be good for taking memory photo and vdo. But you have to note that you cannot use night mode of your phone with third-party app.
Cherry Blossom and others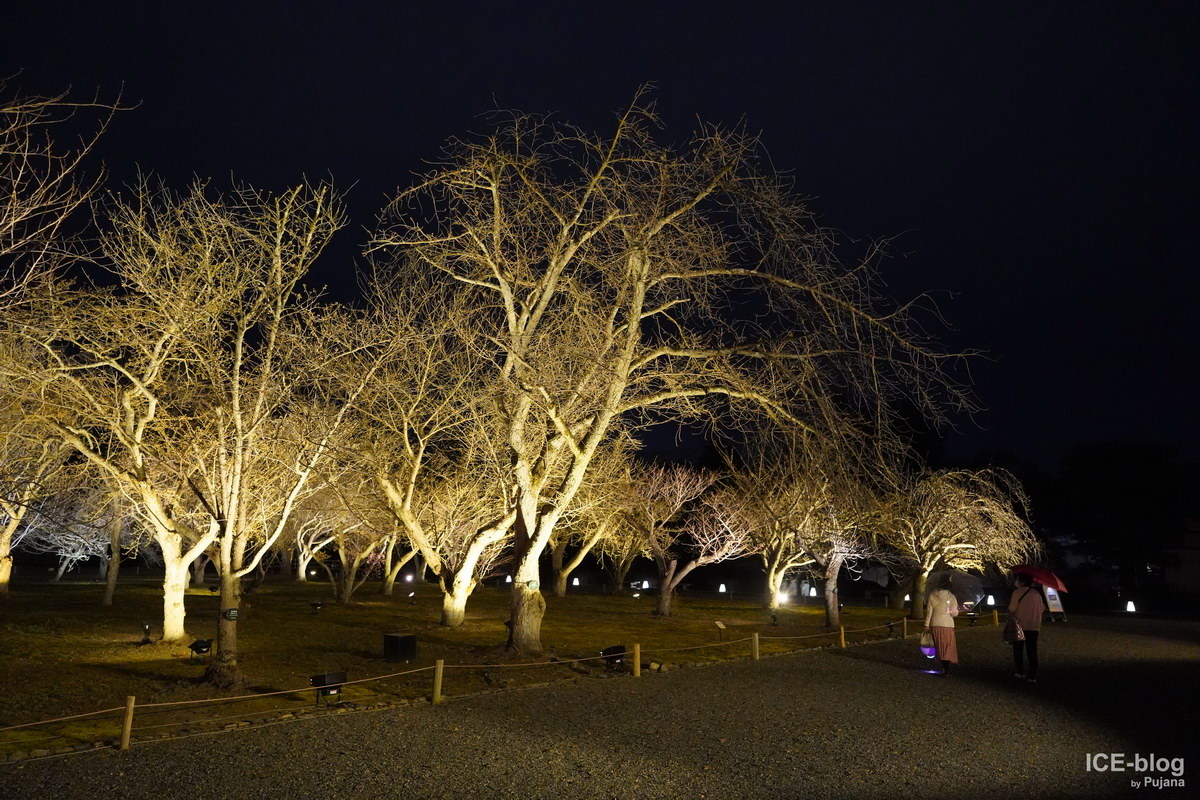 March 20, 2021: there were many sakura trees there, but they hadn't bloom yet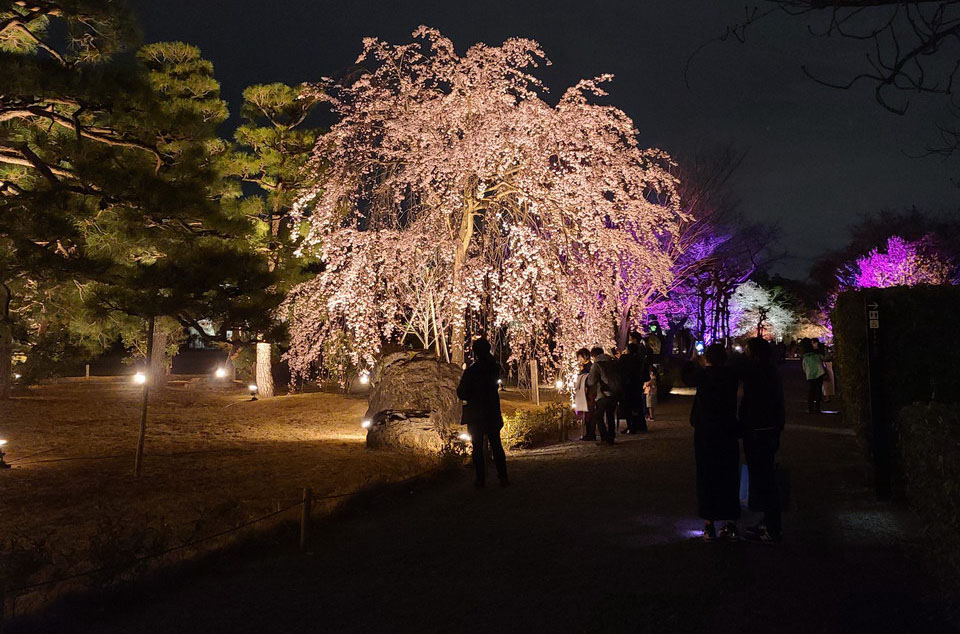 This is a unique tree in this castle (it looks somehow like weeping willow) (ลักษณะใบลู่ลงเหมือนต้นหลิว). This one is almost in full bloom.
You can borrow a light lantern for free.
You have to registered online (regarding COVID-19) by scanning QR code and filling information on a website (English available). The email may go to spam box or junk mail. Make sure you can use internet to do this.
Method 1: Take a bus from Kyoto station, in front of Kyoto Tower. Recommended if you are not familair with train system.
Method 2: Take railway from Kyoto Station to Nijojo-mae (In front of Nijo Castle).
Method 3: Take JR train to Nijo Station and walk. Train here operate longer than subway, you may need this if you miss the last train during way back.
Kyoto, Nijo Castle, illumination – Naked Flower 2021 https://www.ice-blog.com/travel/jp/kyoto/kamo-river/ Sakura on...

Posted by ICE-blog on Sunday, March 21, 2021