Kamo River (鴨川, Kamo-gawa, duck river)
The Kamo River is located in Kyoto Prefecture, Japan. The riverbanks are popular walking spots for residents and tourists. In summer, restaurants open balconies looking out to the river. There are pathways running alongside the river on which one can walk along the river, and some stepping stones that cross the river. Wikipedia
The Kamogawa Delta is a part of the Kamo River, the main river in Kyoto that runs from the north to the south, right through the center of the city.
Nearby Place: Imperial Palace on the South West and Kyoto Botanical Gardens on the North.
Walking from the Delta towards the north (west side of the delta). In the last image, you can see Sakura trees on two sides of the river, but it was not at the blooming time yet.
Stream Photograph
If you like shooting photos of water stream and river. You can find several small falls (cascades).
Ayashiyama is a better choice for this though.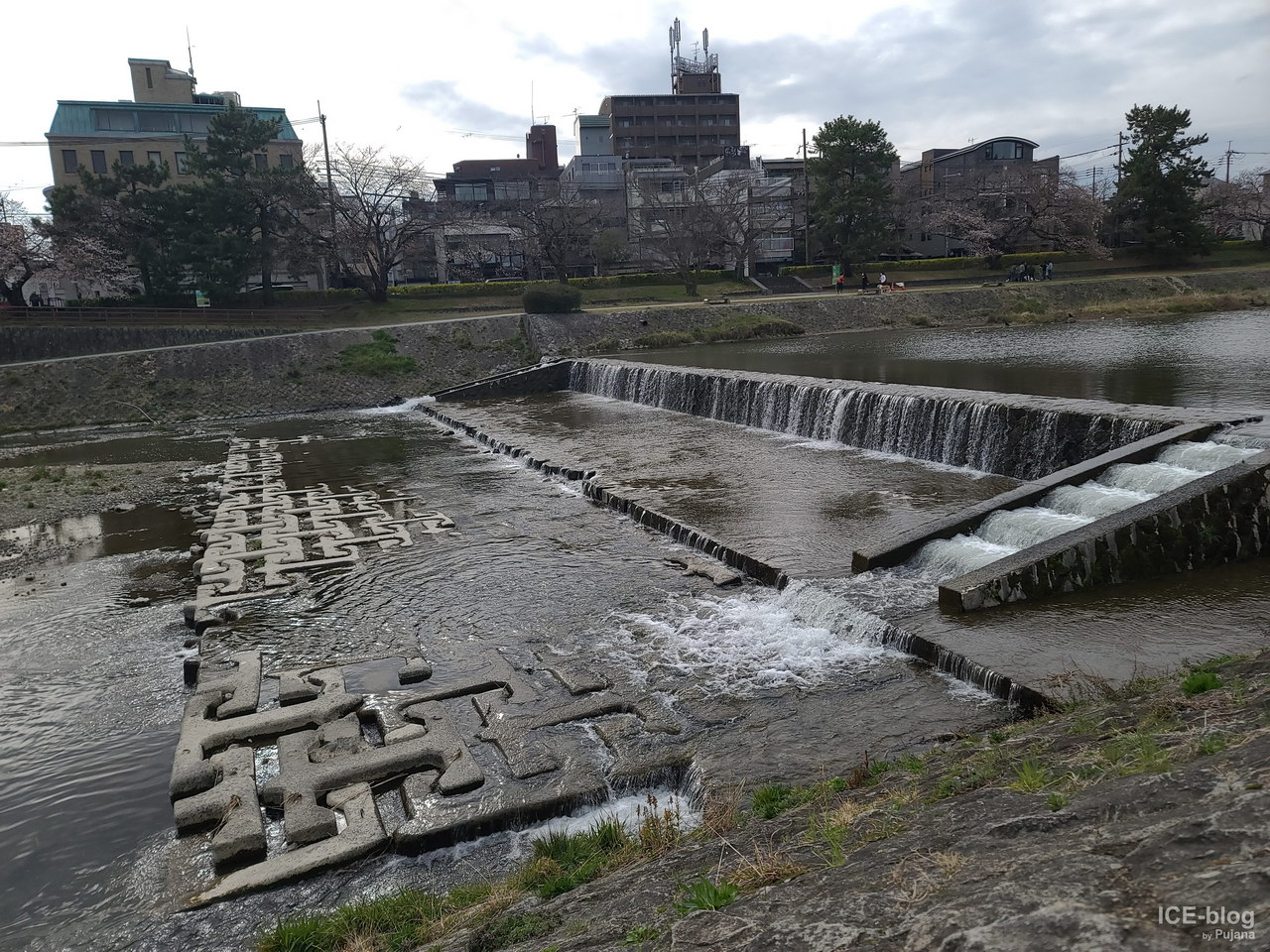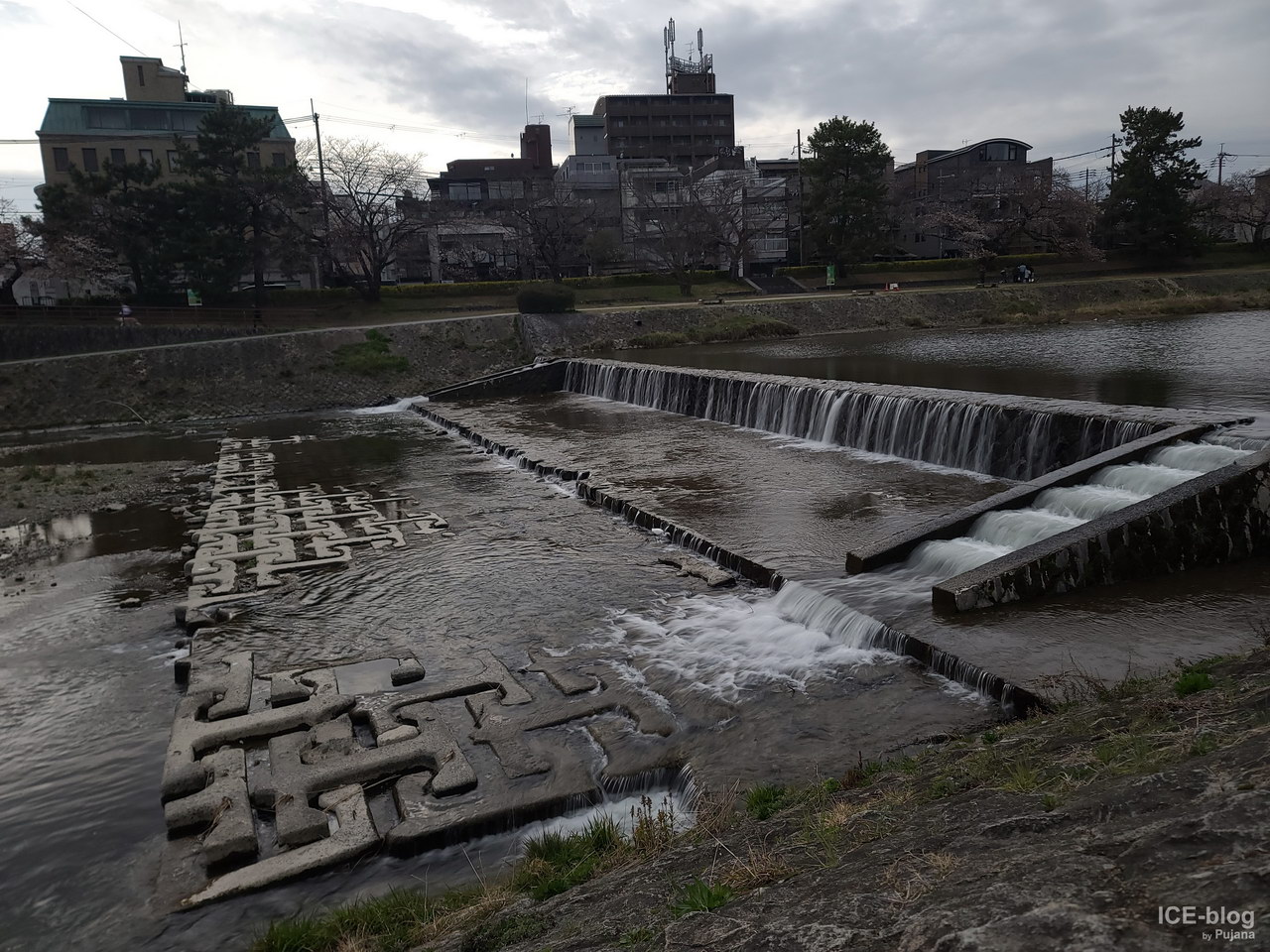 https://www.facebook.com/iceblog.p/posts/239055127654689