Yamashina Ward (山科区, Yamashina-ku)
Suburban Yamashina Ward is home to the Kiyomizuyaki Pottery Complex, a cluster of shops and galleries specializing in traditional hand-painted stoneware. Hiking trails lead to hillside temples like Bishamon-do, set amid trees that turn crimson in fall, while the mausoleum of the 7th-century emperor Tenchi sits in a peaceful park. A low-key dining scene covers artisan bakeries and gastropub-style izakaya taverns. ― Google
Yamashina Station is one station from Kyoto, a train transfer point to various tourist spots. But the place below could also be accessed by taking a bus near Kyoto station.

Canel Near Tofukuji Station

I planned to go to Oishi Shrine to see light up. I took a bus near Kyoto station (East side of the main crossroad) (Left image). The location I took off was near a stop for bus transfer. There was a canal with many Sakura trees.
Oishi-Jinja Shrine(大石神社) (Big Rock Shrine)

A serene Shinto shrine dating from 1945, dedicated to 1600s samurai master Ōishi Yoshio.
Comments: There was lightup during Sakura time. You need to take a bus to access this shrine. The shrine is small but it looks quite beautiful when there is Sakura or Snow. It's a nice place to visit. There are several shrines and temples nearby on the north.
Take a bus from Toka bridge (walk down along Kamo river) to go through a tunnel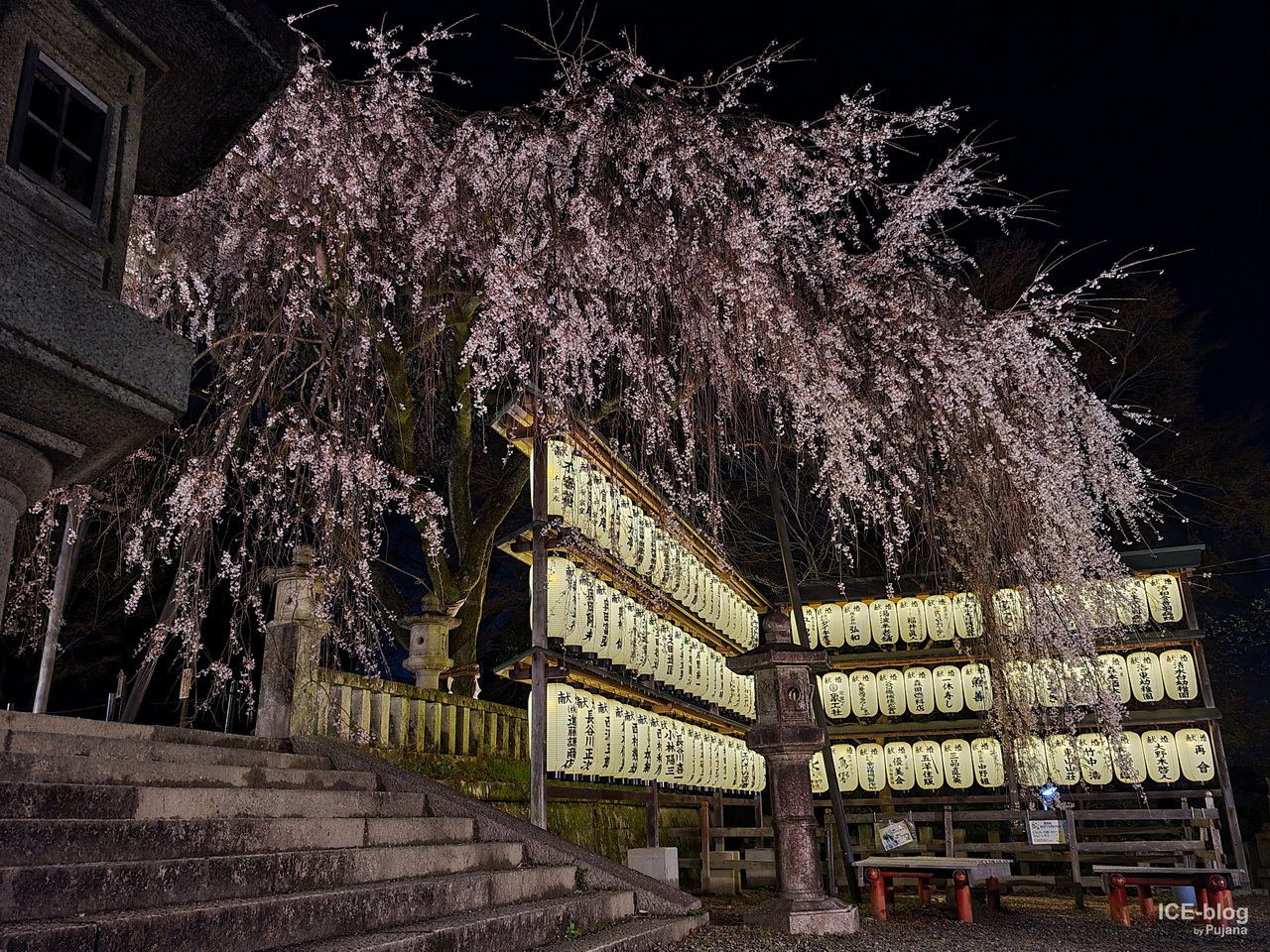 Go Back
Get off a bus to back to visit the shrine and get on a bus to back to go to Ono Station from the point shown in the image.
Kyoto, Yamashina Ward & Oishi Shrine, Sakura 2021 https://www.ice-blog.com/travel/jp/kyoto/yamashina-oishi-shrine/ #sakura #cherryblossom #lightup #illumination #yamashina #kyoto #japan #travel #shrine

Posted by ICE-blog on Friday, March 26, 2021